Who Is Haslinda Ali?
Haslinda Ali was a television personality in the 1990s and now an influencer in her community in Singapore. Known for being a health advocate who walks the talk, Haslinda has made a big impact to the Malay Muslim community with Fitfab.
In 2014, Fitfab started off as a movement to encourage women to lose weight and stay healthy . Haslinda wrote about how she lost weight after giving birth to her 2 daughters then. She shared healthy recipes and her fitness regime. She then opened up one bootcamp in the West (Bukit Batok) by hiring a coach and encouraging her followers to attend her bootcamp and exercise together with her.
Now FitFab is 8 years old with 6 bootcamps islandwide, outdoors small group training and gym training for women. This is as a result of Haslinda getting her fitness certifications in 2017. The movement grew and grew steadily venturing into Ecommerce - by selling fitness plus-size apparels and sporty hijabs (amongst others) to remove barriers to entry for the Malay/ Muslimah ladies who wanted to exercise.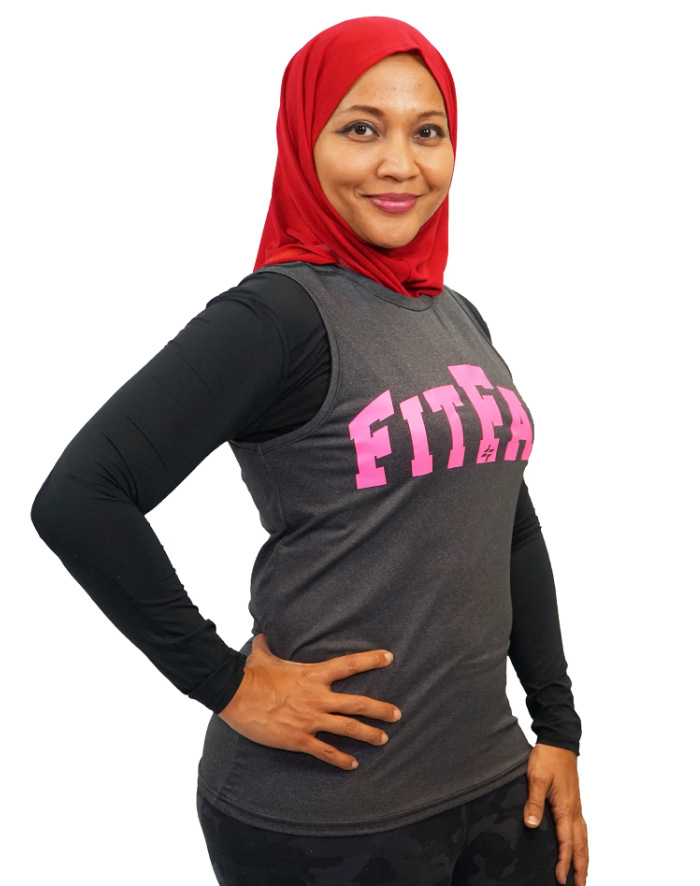 Fitfab.SG now has a separate page and website of its own - symbolising her stand alone wholesome brand of fitness and wellness. It is a household brand indeed together with her name as founder of this movement.
In May 2022 , another milestone for FitFab as a pink Muslimah gym was established as a safe space for women to do weight training. Haslinda is now the head coach of 8 coaches, trainers and fitness professionals who work freelance for FitFab on weeknights and weekends. Classes vary from weight training to pilates to boxing.
Haslinda engages her followers and clients and the public via her social media platforms. Till today she shares health tips, recipes and nutrition tips and through live chats on social media. Not only is she helping people keep fit, she is also transforming lives and motivating her community to embrace a healthier lifestyle by walking the talk. She is the head coach of 8 coaches and trainers and fitness professionals working in her movement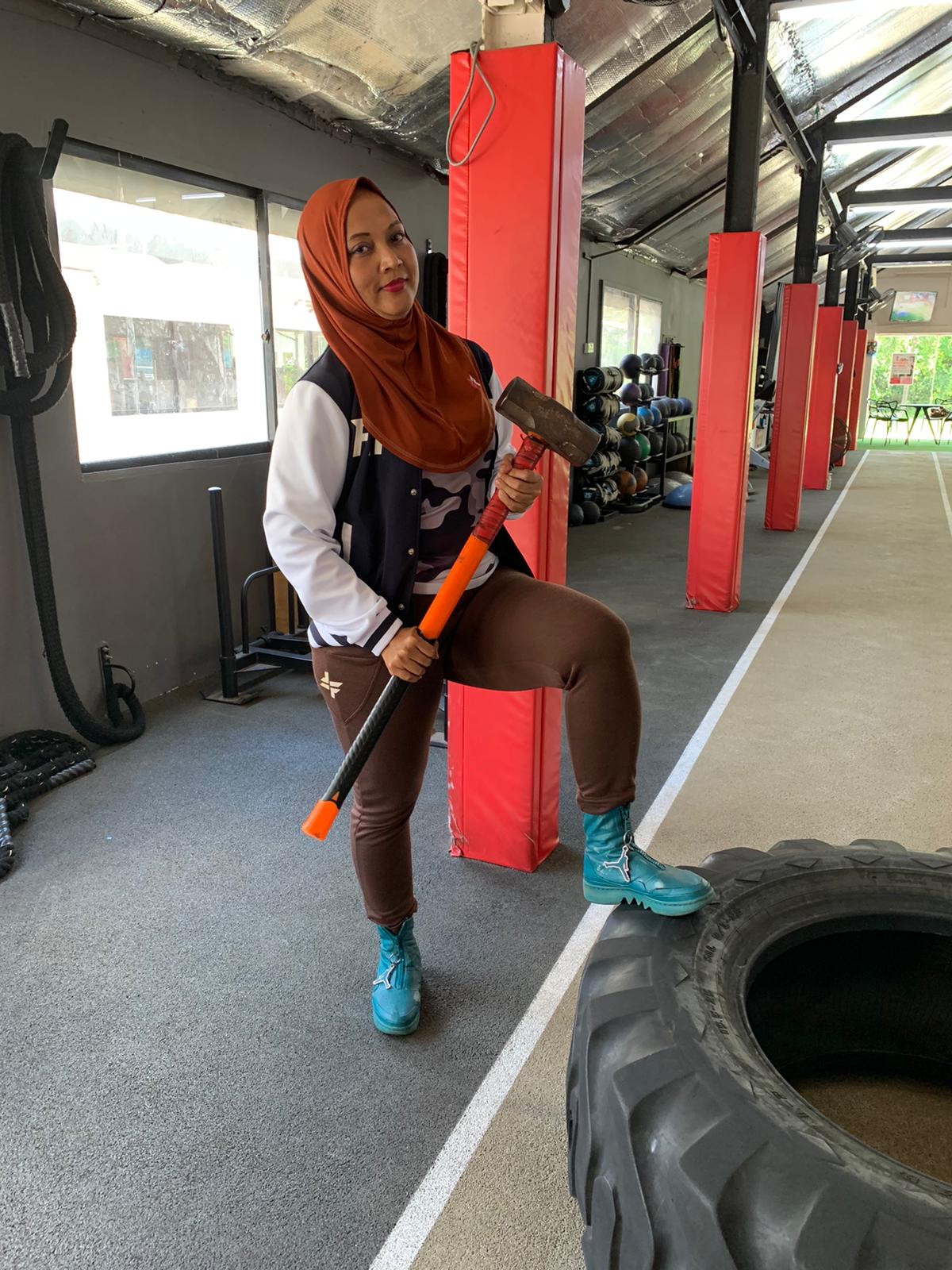 HASLINDA's  fitness qualifications: 
FISAF Certified Personal Trainer ( 2017)  
GFIT Certified Group Instructor (2017)  
TRX Suspension Trainer (2018) 
TRX RIP CORE Trainer (2020) 
ISA Certified Kettlebell Level One (2020)  
ISA Certified Intro to Fitness Nutrition (2020)  
ISA Fitness of Special Population - Elderly / Youth / Pregnant (2021)  
Republic Polytechnic MIFS MOVE IT FEEL STRONG ( 2021)  
ISA Certified Strength and Conditioning Specialist ( 2022)