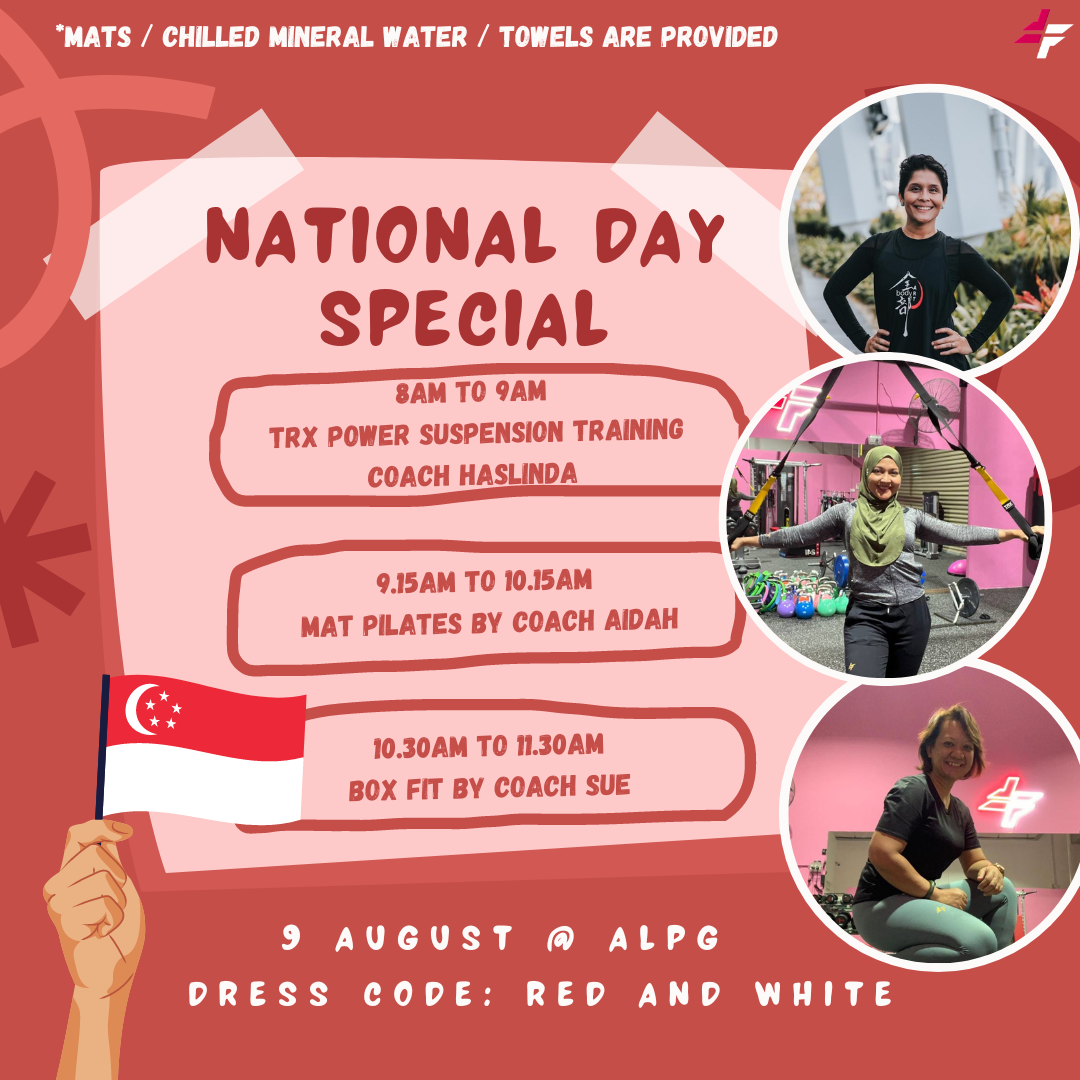 Wednesday 9th August National Day Special
Join us for a fun and challenging workout session this National Day holiday. Dress in red and white and show off your patriotic spirit while getting your sweat on! Our expert trainers will guide you through each exercise, helping you achieve your fitness goals and feel amazing.
Our workout sessions are suitable for all fitness levels, so whether you're a seasoned athlete or just starting out, you'll find a challenge that's right for you. Plus, with our flexible schedule, you can choose the time that works best for you and your busy lifestyle.
Don't miss this opportunity to celebrate National Day while achieving your fitness goals. Sign up now and get ready to sweat, smile, and feel fantastic! 💪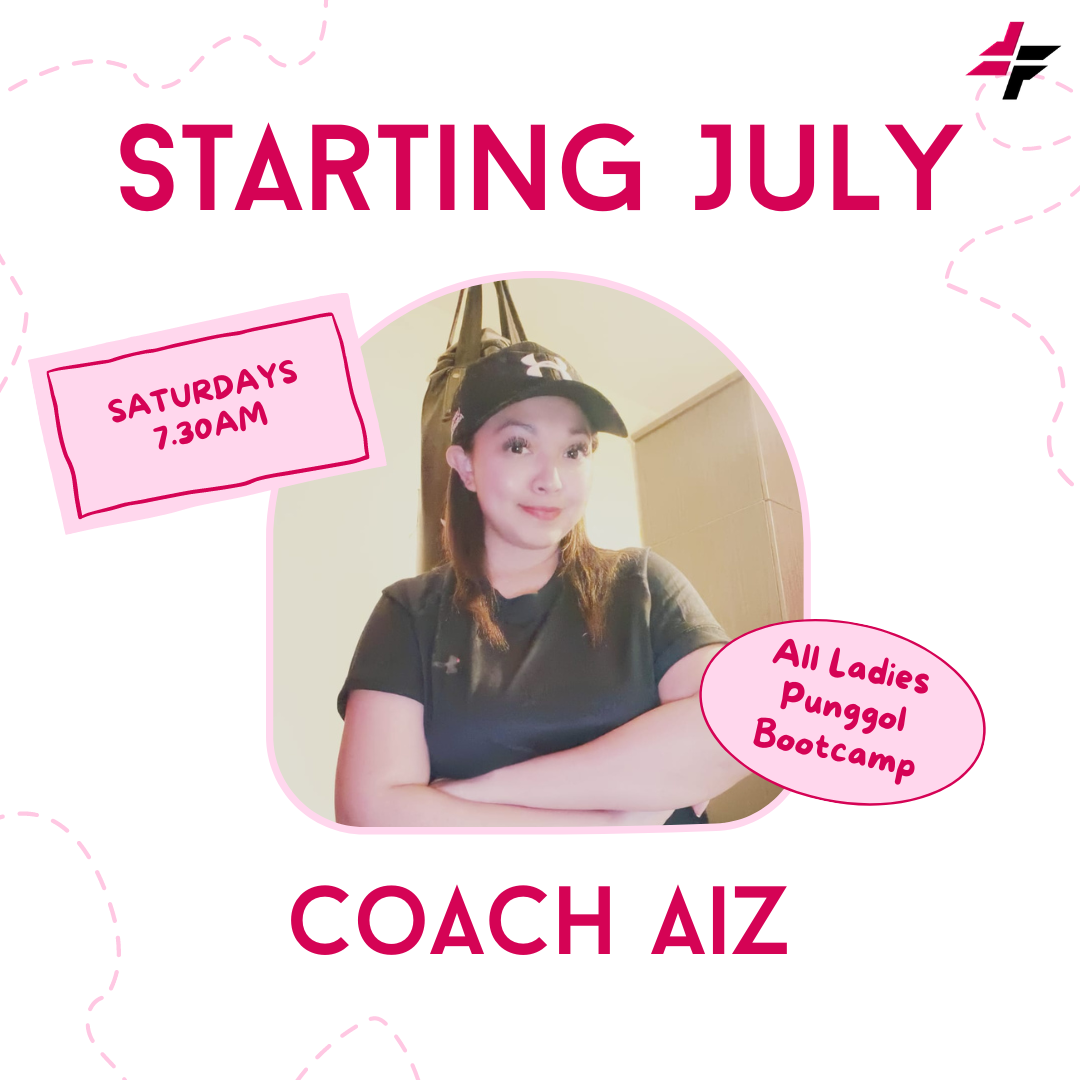 Attention all fitness enthusiasts!
Are you ready to take your fitness journey to the next level? Join our workout sessions starting this July and see amazing results!
We offer two different locations for your convenience, so you can choose the one that works best for you. Plus, our flexible schedule allows you to pick the dates that fit your busy lifestyle.
This will be the best mid-year decision you'll ever make! Our expert trainer, Coach Aiz, will guide you through each workout, providing personalized attention to help you achieve your fitness goals. You'll sweat, you'll burn, and you'll leave feeling stronger and more energized than ever before.
Don't wait any longer to start your journey to a healthier, happier you. Sign up for our workout sessions now and get ready to transform your body and your life! 💪🏋️‍♀️🏋️‍♂️
Choose your location and start your fitness journey today!
$49.00
Pomegranate Georgia's Natural - Jus Delima Pure Organic. Halal.
Juice Delima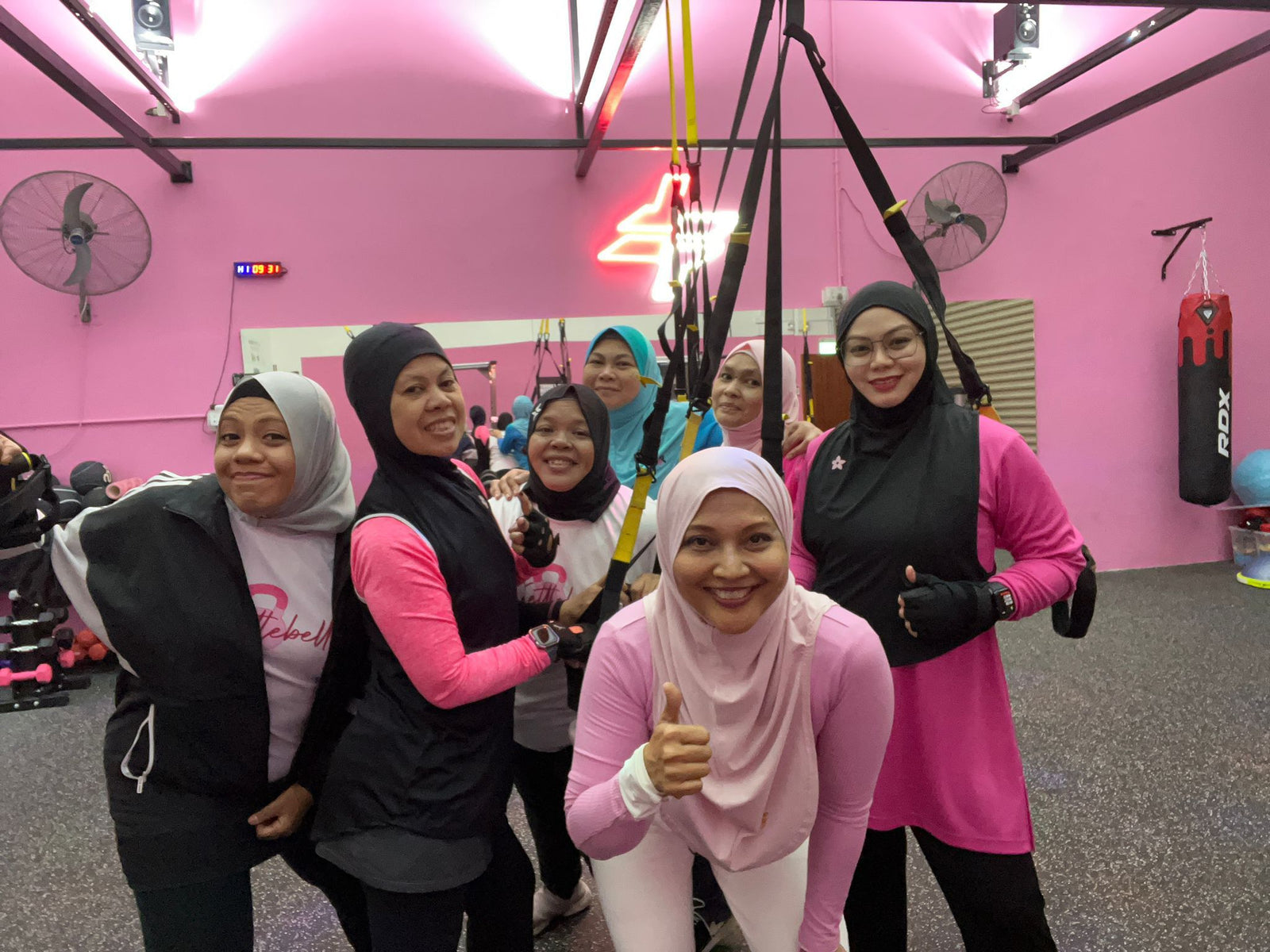 Gym Personal Training
Reinvigorate yourself this Chinese New Year with an energizing fitness class! Our specially designed workout will provide you with a blend of physical and mental exercises that will help you accomplish your goals. Whether you want to stay fit, build muscle, or just have a great time, our fitness class will be the perfect way to ring in the New Year. Join us for a special fitness class that will leave you feeling energized and ready to tackle the upcoming year.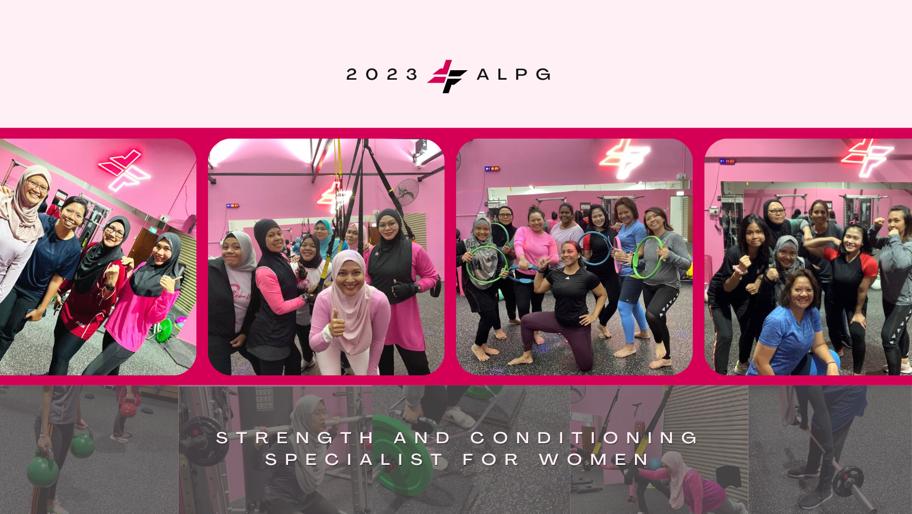 FitFab offers personal training at our very own All Ladies Pink Gym or ALPG at Bukut Batok Crescent. We offer solo/ duo or small group training. If you are interested in learning more, we would love to hear from you. Simply fill out the form in the link provided and we will be in touch with you shortly. Let's start 2023 strong!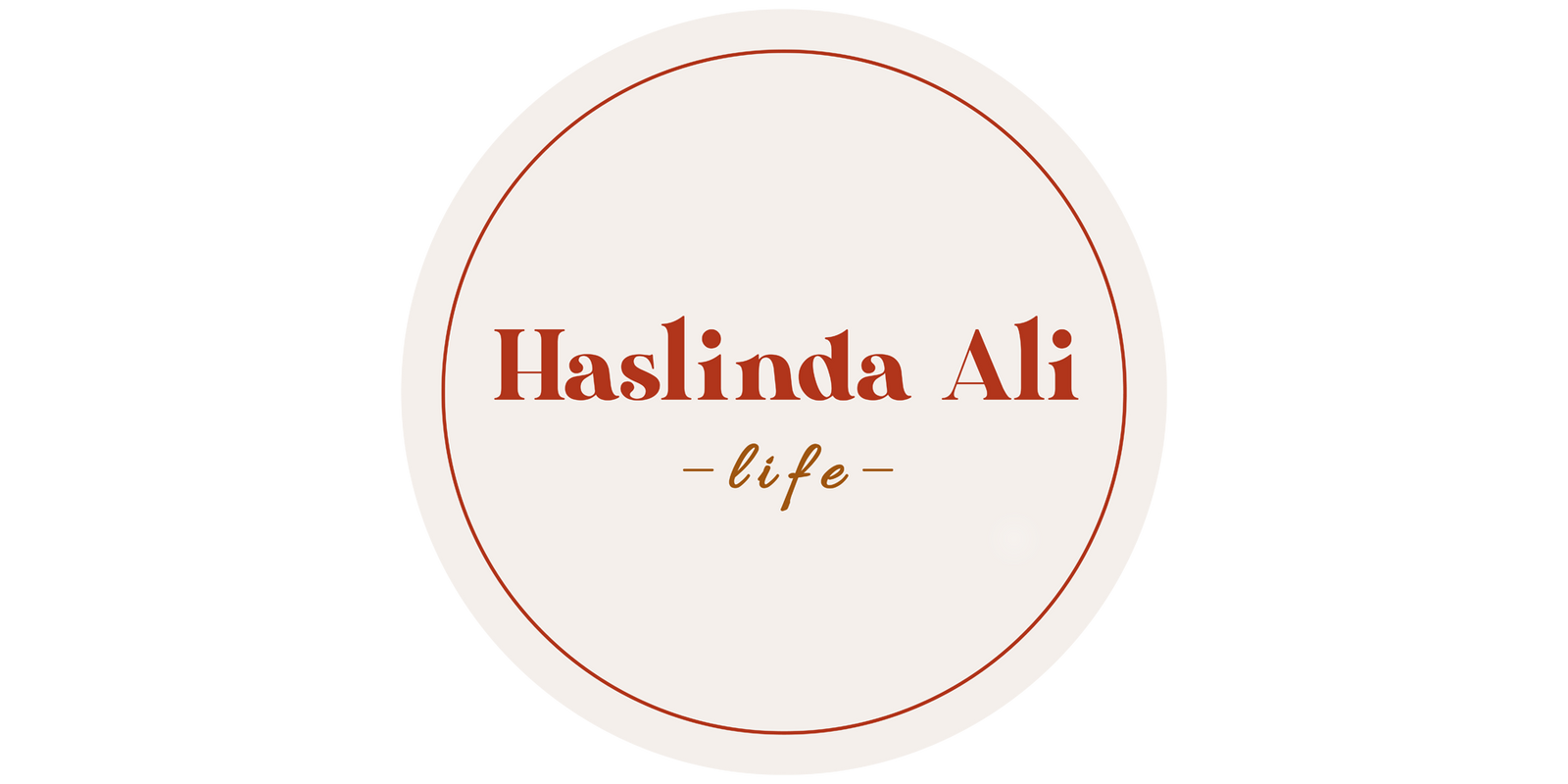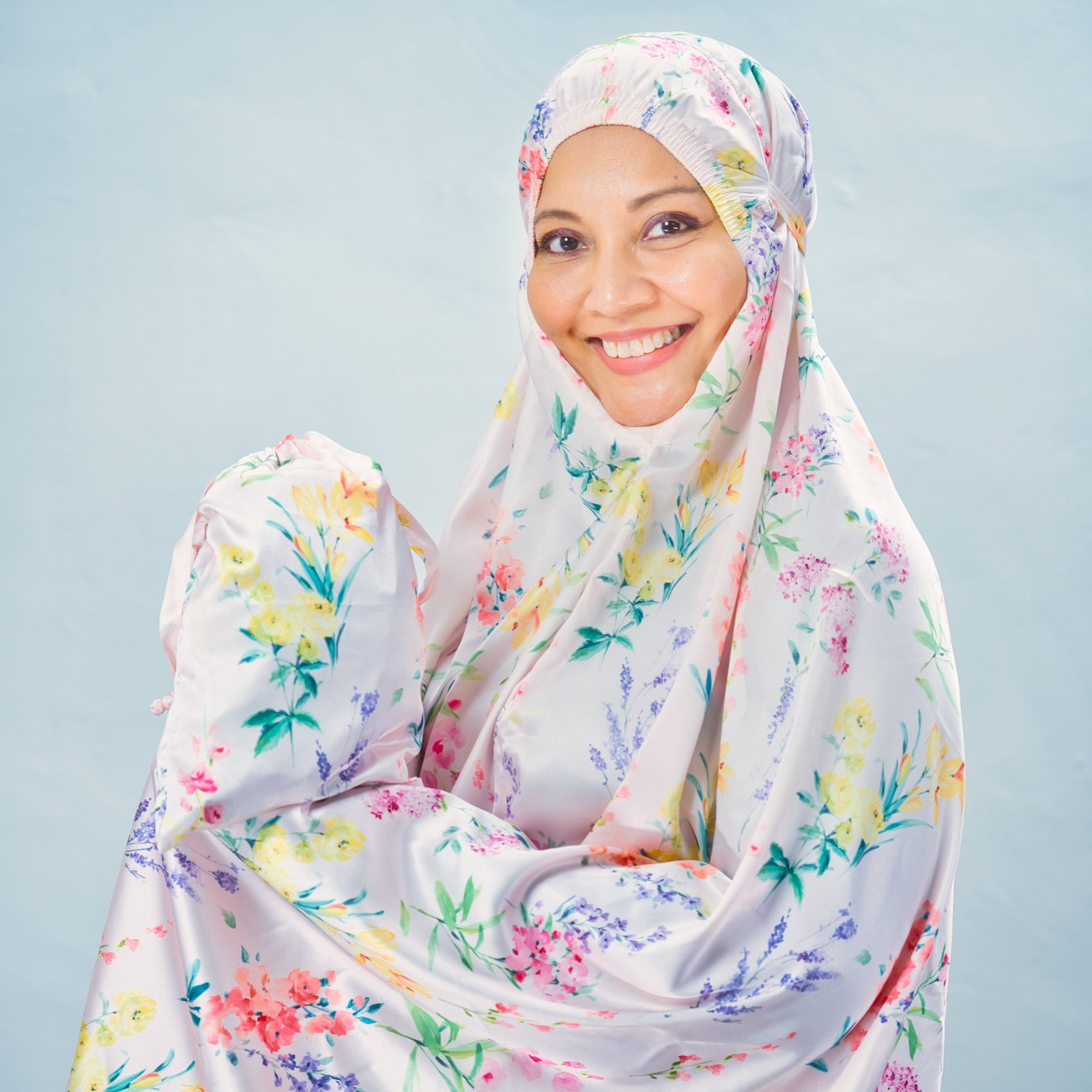 Check Out Our New Lifestyle Store!
Looking for some lifestyle products instead? Head on over to our new Haslinda Ali Lifestyle to acquire our scintillating Telekung collection, your complete skincare with the ODBO Products or our popular Sporty Hijab series and lots more.